Spruce Up
Your Hotel's Image
With One Of Our Hotel Website Templates
Re-invent your hotel's website – overnight.
Quickly launch one of our hotel website templates to give your hotel's website a completely new and modern look.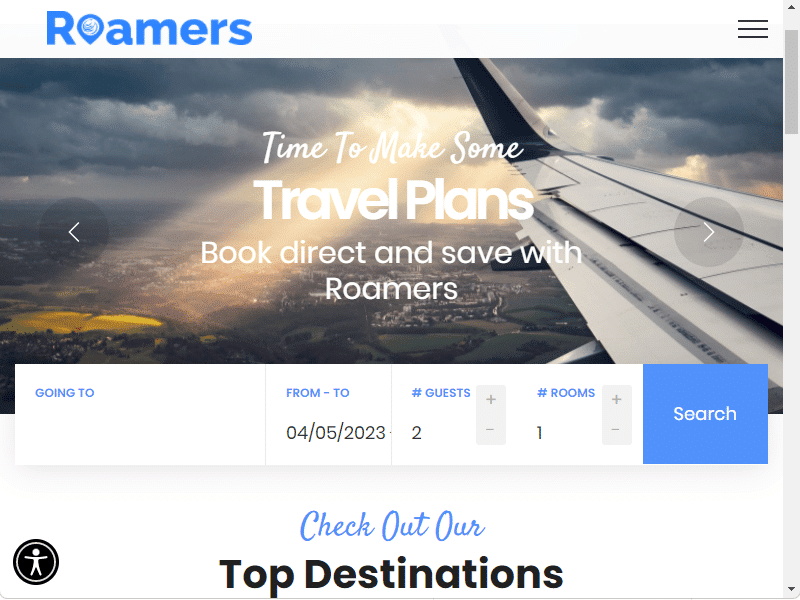 Zippy Photos
No waiting for slow photos! Your photos are optimized and put on our CDN for quick loading.

Reliable and Secure
99.999% up-time, launched on our secure and reliable cloud network.

Mobile Optimized
Your website adjusts to load perfectly on any device – desktop, tablet, or mobile phone.
Have a Great Looking Website, at a
Great Price Point
It happens.
The years go by, and all of a sudden your hotel's website is looking a little out of date and neglected.
Modernize your hotel's website with one of our hotel website templates.
Mobile optimized, high performing, and high usability equals repeat customers.

For $49 Per Month?
Stop being your own Sys Admin to save $49 per month – we take care of the hosting and SSL certs for you.

Booking Engine Compatible

Beautiful Layouts
Choose from one of our attractive website templates, or provide your own.
Frequently Asked Questions
What is a website template?
A website template is a pre-designed webpage layout that can be used as a starting point for creating a website. They include a layout, design elements, and streamlined functionality that can be easily customized to fit your specific needs.
Are your hotel website templates customizable?
Yes, our hotel website templates are customizable to a certain degree, but the extent of customization will vary depending on the template. Some templates may only allow for basic modifications, while others may have a high degree of flexibility and allow for extensive customization.
Are your website templates responsive aka mobile optimized?
Yes, all of our hotel website templates are responsive, meaning they adjust to fit the screen size and resolution of the device they are being viewed on (computer, tablet, mobile phone, etc). 
Let's Chat About It via Email
Drop us your email and we'll reach out to discuss your requirements…