It's Time For A High Quality
Channel Manager For Your Hotel
Use our channel manager to reliably manage rates and availability for all of your hotel's booking channels from one platform.
The problem solver.
Stop over booking, stop losing reservations, and stop having to put out fires with your channel manager system.
Gain control and clarity of your hotel's online points of sales with ChannelRUSH's robust and reliable hotel channel manager software.
Relax and get used to the feeling of your hotel's channel manager system solving problems, and not being the source of them.
Real-Time Processing
High performing and efficient, all data data is processed in real-time.
Reliable & Secure
99.999% up-time, launched on our secure and reliable cloud network.
Multi-Property
Create and manage multiple properties with ease and advanced features.
99.999% Uptime
With A Focus On Reliability
PMS Disconnected Mode
If your PMS is temporarily offline, our channel manager will manage your inventory without overbookings until the connection is restored.
Health Monitor
Our channel manager monitors the health of the connection with your PMS to report outages or breaks in communication. 
Office Hours
For resorts with limited front desk office hours, automatic close-outs are issued once the front desk is closed.
Double Check
Updates are checked against the channel's own reporting to ensure accurate transmission and identify any issues.
Dashboards
& Scheduled Reporting
Quickly get a picture of your online distribution by loading up your dashboard.
Multiple Update Screens
The Detail, Daily, and Quick update screens provide three different approaches to updating your inventory.
See all rate tiers and calculations before data is sent to your channel set.
Issue multiple date ranges at one time, with control over selected days of the week.
Detailed Reporting
View reports in HTML format, or use EXCEL format to view and export reporting information.
Schedule reports to be delivered a certain times, to certain groups of people.
Advanced Control of your
Rates, Availability, and Restrictions
PMS Override
Selectively override or add to the rates, availability, or restrictions sent from your PMS.
Promo Management
Create and update promotions on your OTAs directly from our channel manager.
Channel Copy
Easily copy rates, availability, or restrictions from one channel to another.
Multiple Update Screens
Our Detail, Daily, and Quick update screens provide flexibility updating your rates, availability, and restrictions.
Inventory Load
Automatically load rates, availability, and restrictions to new channels to bring them online quickly.
A Few of our Integrations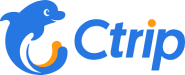 Gain Clarity With Your
Hotel's Online Distribution
Dashboard
Get useful information regarding your distribution at a glace with our channel manager's dashboard.
See All Reservation Versions
New reservation, then modified, then canceled? Individually view each stage of a reservation.
XML/JSON Logs
View logs all communication from the PMS to the channel manager to the channels.
Update Status
View the processing status of updates created by the PMS as well as any user issued updates.
Useful Reporting
View reporting of rates, availability, and restrictions images, occupancy, opportunities, user actions, and more.
About Our Channel Manager
Our channel manager helps you manage your hotel's rates and availability efficiently and quickly – while avoiding overbookings, lost reservations, or parity problems. Gain more clarity of what is happening on your points of sale using our channel manager's detailed update history, user logs, and easy to read reports.

There are many advantages to using our channel manager to update your channels versus managing them independently, having to log in to each channel separately. The biggest advantage is the channel manager pooled inventory. As an example, if you have 10 rooms to sell, and 5 points of sale, the channel manager sends each point of sale 10 rooms. While the rooms available for sale totals 50, 10 on each point of sale, our channel manager automatically lowers each point of sale as reservations are booked.
Channel Manager Two-Way PMS Connectivity
Connect your property management system to our channel manager and experience automated pooled inventory across our two-way channel management platform. Availability, rates, and inventory are synchronized from your property management system to our channel manager and distributed to your points of sale such as Booking.com or Expedia.com.

When reservations are booked on the points of sale and travel through our channel management platform to your PMS, the channel manager automatically lowers inventory across your other channels, helping you preserve last room availability and avoid overbooking issues.
Integrations List
FAQ
Frequently Asked Questions
Nope! Just month to month – if you cancel, you are only responsible for the month you cancelled in.