A HIGH QUALITY
CHANNEL MANAGER
FOR YOUR HOTEL
Use our channel manager to reliably manage rates and availability for your hotel's multiple points of sale all from one platform.
Save time,
reduce effort,
sell more.
Stop over booking, stop losing reservations, and stop having to put out fires with your channel manager system. Gain control and visibility of your hotel's online points of sales with ChannelRUSH's robust and reliable hotel channel manager software.
Relax and get used to the feeling of your hotel's channel manager system solving problems, and not being the source of them.
Reliable & Secure
99.999% up-time, launched on our secure and reliable cloud network.
Excellent Features
Our brand reputation speaks for itself – top of the line features, reliability, and efficiency.
Real-Time
High performing and efficient, all data data is processed in real-time.
Intuitive Software
Easy to learn, easy to use means you can be more productive.
Pooled Inventory
Did your PMS go offline? No worries, our system will manage availability until it comes back up without overbookings.
Advanced Reporting & Logging
All reporting available to be printed, or saved in Excel. Also see all activity easily – who's doing what, and when – including your PMS.
Automatic Close-Outs
When a reservation is received from one channel, inventory is lowered or closed across the other channels automatically.
Copy Channel To Channel
Adding a new channel? Load your new channel by copying data from one channel to another channel.
See All Reservation Versions
View all stages of a reservation in it's entirety – from new, multiple modifications, to it's cancellation.
Channel Manager API
Integrate channel management capabilities with your software application using our Channel Manager API.
A Few of our Integrations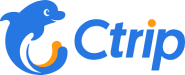 About Our Channel Manager
Our channel manager helps you manage your hotel's rates and availability efficiently and quickly – while avoiding overbookings, lost reservations, or parity problems. Gain more clarity of what is happening on your points of sale using our channel manager's detailed update history, user logs, and easy to read reports.

There are many advantages to using our channel manager to update your channels versus managing them independently, having to log in to each channel separately. The biggest advantage is the channel manager pooled inventory. As an example, if you have 10 rooms to sell, and 5 points of sale, the channel manager sends each point of sale 10 rooms. While the rooms available for sale totals 50, 10 on each point of sale, our channel manager automatically lowers each point of sale as reservations are booked.
Channel Manager Two-Way PMS Connectivity
Connect your property management system to our channel manager and experience automated pooled inventory across our two-way channel management platform. Availability, rates, and inventory are synchronized from your property management system to our channel manager and distributed to your points of sale such as Booking.com or Expedia.com.

When reservations are booked on the points of sale and travel through our channel management platform to your PMS, the channel manager automatically lowers inventory across your other channels, helping you preserve last room availability and avoid overbooking issues.
Integrations List